Yeah, so family pictures... hmmmmm. My great talented friend
Alisia
was hired to take the photographs for the Utah Valley Convention and Visitors Bureau brochure that comes in the mail. We're supposed to be bringing people to Utah by looking good, having fun and being happy, like happy valley, right? Wrong. See pics below. No one is coming to Utah now. Sorry.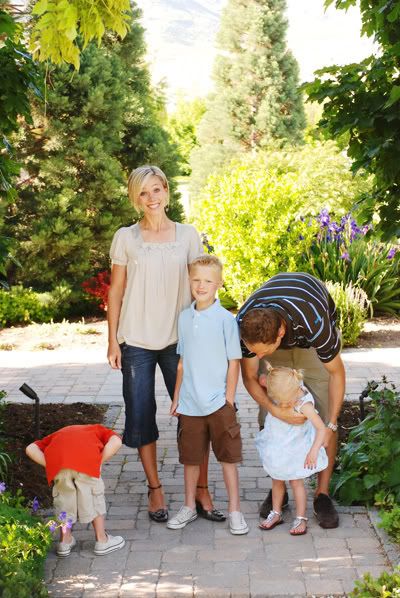 the picture above shows a double tantrum in progress
millie, stand up! will, look at the camera! cole, open your eyes!